I just returned from a wonderful wedding photography convention in Tampa, Florida. There were many great seminars and hundreds of photographers all listening, learning, sharing, and having lots of fun. I really enjoyed meeting so many friendly people from all over the world.
The convention was held at the Grand Hyatt Tampa Bay in Florida. Upon entering the hotel the first day, the first thing I saw was "brides" scattered here and there, all surrounded by any number of photographers taking their picture from every angle. Given that there were so many photographers around, many people setup photo sessions in a wedding or bridal theme.
I participated in a session with a small group of photographers the next morning. I'd like to call it "pre-morning" since our meeting time was 6:30am Eastern Time. For me, given it was the morning after I arrived, I still think of it as meeting at 4:30am Mountain Time.
Michelle came out to be a model bride for us. She was wonderful. This was her first time functioning as a model, and you would never know it. It was very cold for Tampa (as you will see in one particular picture) and of course we had plans to get her into the water.
Anyway, on to some pictures: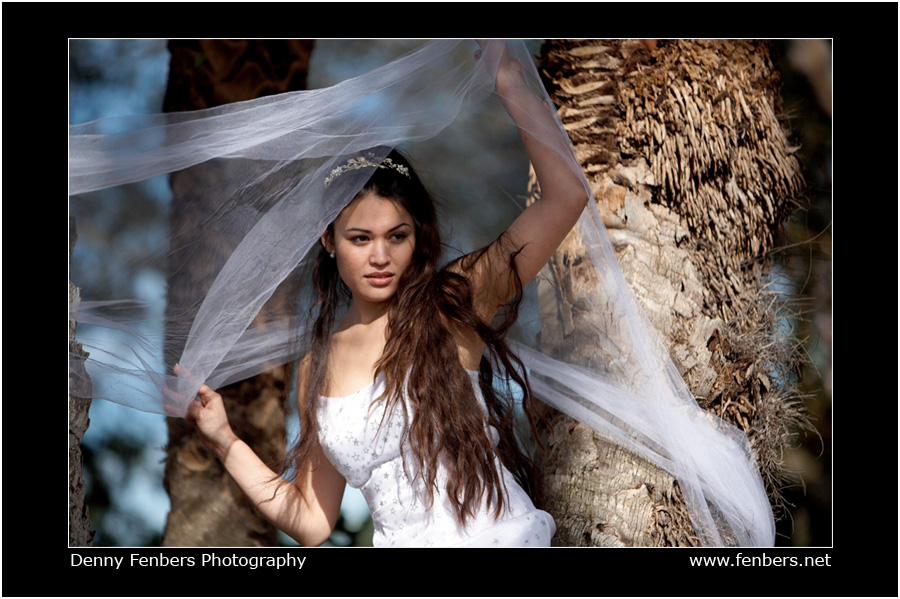 It really was cold. In the next shot, Michelle is wearing the appropriate clothing for the weather:
We decided to go in and let Michelle warm up. Well, that was the plan. In reality, we also used it as an opportunity for more photos. Here are a couple in front of the window:
And now for some attitude!
It did eventually warm up just a tiny bit, but it was still very cold by Tampa standards. Michelle was brave enough to play in the water. We saved the water portion for last so she could go warm up in the hotel afterwards.
Thanks Michelle, for doing such a great job despite the cold. Thanks to all the wonderful photographers I met at the convention. It was nice talking, sharing, and laughing with all of you.
Update: Some of these photos are also featured on the Trash the Dress (TTD) website. Click here to see other photos from various photographers and models.